The Team Members of Union Financial, Inc. know planning for retirement can be a challenge.  We have a dedicated team that is set up to assist union brothers and sisters in planning for their retirement and the unexpected along the way.  Union Financial is organized under IBEW Local 965* and we have an intimate knowledge of the benefits that are provided through your locals.  We take pride in making sure everything is done right the first time.  By working with the companies of the Principal Financial Group®, we are able to help union members find a financial strategy that fits their needs and budget.  We work dilligently to make sure all clients, no matter their needs, are taken care of in an honest and professional manner.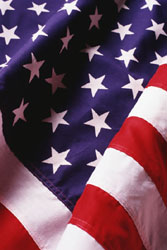 * The IBEW Local 965 is not an affiliate of any member of the Principal Financial Group® (The Principal®) and The Principal does not recommend or sponsor any individual internal/outside organization.  IBEW Local 965 members assume responsibility for their financial decisions.
An explanation of how the alternative minimum tax works. It is expected to affect about 4.3 million taxpayers in 2016.

Though finding buried treasure is unlikely, discovering "lost" money or other assets may not be a fantasy after all.

Many studies have shown that men and women tend to have different approaches to investing.

Several ways in which homeowners might use home equity to help strengthen their financial positions in retirement.